Adhesive for Labels and stickers
Applying adhesive for labels and stickers is a very common application in our daily life. Every day people buy drinks or milk in the supermarket and their bottles always adhere with logo mark label and price label on it. The super thin glue coated within the label and objects has some interesting stories in it and that do apply a lot in the printing and advertising industry.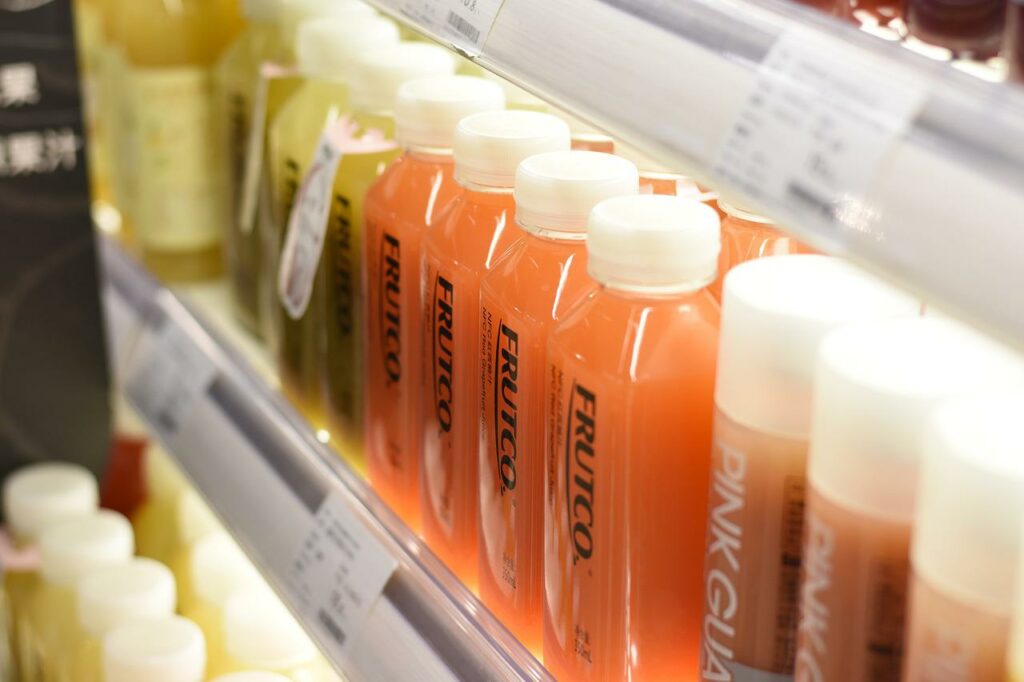 Pressure-sensitive labels are through a glue coating process made up of a label backing material of paper, film or foil, a pressure-sensitive adhesive, and a silicone-coated backing paper or film (release liner).
The release liner protects the pressure-sensitive adhesive during handling, printing, converting, die-cutting, and rewinding of the labels and right up to the point of application. At this stage, the backing is peeled away from the adhesive immediately prior to its application.
How to choose Label and Sticker Adhesive
Please consider the following points.
Environments condition: where the label will be is important to choose the adhesive. Demands of resistance to water, heat, or chemicals will lead to totally different solutions.
Removability or not: whether the sticker will be peeled afterward and whether it is easy to be removed should be considered in advance.
We provide different solutions
To meet the emerging demand for labels and stickers, CG-12098 is one of our solutions with a good balance of cost and performance. Furthermore, it is also a good choice to meet the request for removability. With our 30+ years of removable adhesive, we are experienced in dealing with different base materials and providing the best solutions.
CG-12098 is a water-based acrylic adhesive for labels and stickers. The appearance is transparent to milky white.  It has excellent adhesion performance on the trademark film and bottle label. In addition, the water-based adhesive is safe for transportation, either by sea or air transportation.
Characteristics
CG-12098 has the following characteristics:
● Great performance adhesive for labels on bottles, label stock, transparent film stickers, and trademarks, etc.
● Apply on glass, plastic, and cardboard
●High solid content – more economic and flexible to adjust the viscosity
● No adhesive transfer
● With SGS report support
Specifications
Item No.
Solid content (%)

Viscosity

(25℃/ Cps)
CG-12098
60±1%
2500±500 cps
*Solid Content: The material left after the volatile solvent (which serves as a carrier or vehicle for the solid content) has vaporized.
For Bottle labeling application:
Our water-based adhesives apply a broad range of bottle labeling applications. We continue to develop this range, which comprises adhesives that fulfill the demand for higher running speeds, demanding substrates, and keeping production lines running efficiently, reliably, and cleanly.
Request Free Sample for trial production:
please contact us for a free sample of the adhesive, only a courier fee is charged.
Email: sales@chemixguru.com
Click the message icon on the lower right corner to send us your request.
Package: The regular package is the 200-KG barrel and 1-Ton container. A customized package may be available.