Our products are mainly classified into two types: waterborne and solventborne. The most difference between waterborne and solventborne adhesive is the solvent itself. Waterborne is literally using water as solvent; on the other hand, solventborne is using organic solvent such as butanone (also known as MEK), or ethyl acetate (also known as EAC.)
Each of them has its own benefits and drawbacks, so we need to know how our customers apply the adhesive and what equipments they have in advance. And then we are able to recommend what adhesive they may adopt. With our full-scale laboratory and R&D team, we also devote ourselves to developing more eco-friendly and advanced adhesives such as PUR (100% solid polyurethane adhesive, curing with moisture.)
---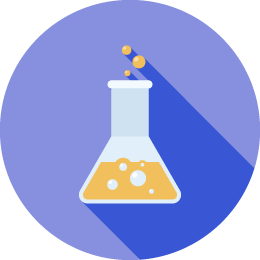 Waterborne Adhesives
using water as solvent
In term of waterborne adhesives, emulsifier is a very important factor to prevent adhesive from layering. Therefore, only branded raw materials, such as Dow chemicals, BASF, etc., are used to produce our waterborne adhesives.
---
Solventborne Adhesives
using organic solvents
In term of solventborne adhesives, all adhesives of Chemix Guru are qualified with the highest standard,REACH (Registration,Evaluation,Authorization and Restriction of Chemicals), RoHS (The Restriction of Hazardous Substances) and SVHC(Substances of Very High Concern) , and has SGS reports, meaning we treasure our planet and looking for sustainability with our customers and environment.